Elevating others we all rise together…
allmilmö
William T. Trembley, Jr.,
US Director of allmilmö,
The heart of your home is a place of security

Your attitude to life is on its own stage

Personal style and uniqueness is a harmonious ensemble

allmilmö is a partner who appreciates the value of your needs and ideas and on whom you can rely.
The allmilmö kitchen craftsmanship is perfection, 100% made in Germany since 1965. These branded kitchens are manufactured in Zeil am Main.
Just as no two people are alike, each allmilmö kitchen is unique. Your ideas, your personality, your sense of style are what bring our allmilmö design to life. We are the professional hands that enhance your individual unique pieces with form and function. As a German industrial kitchen manufacturer obeying tradition, we are proud of our craftsmanship surface processing. In our harmonious ensembles, kitchen and living room merge into a singular unit, transformed into exclusive pieces of sophisticated decor for your home.
Allmilmo Global Luxury Kitchens since 1965.
Watch traditional craftsmanship meet timeless kitchen architecture with veneers that are individually selected from sustainable forestry; that are precisely composed with continuous vertical or horizontal grain, with manual surface processing…just a few of their many features…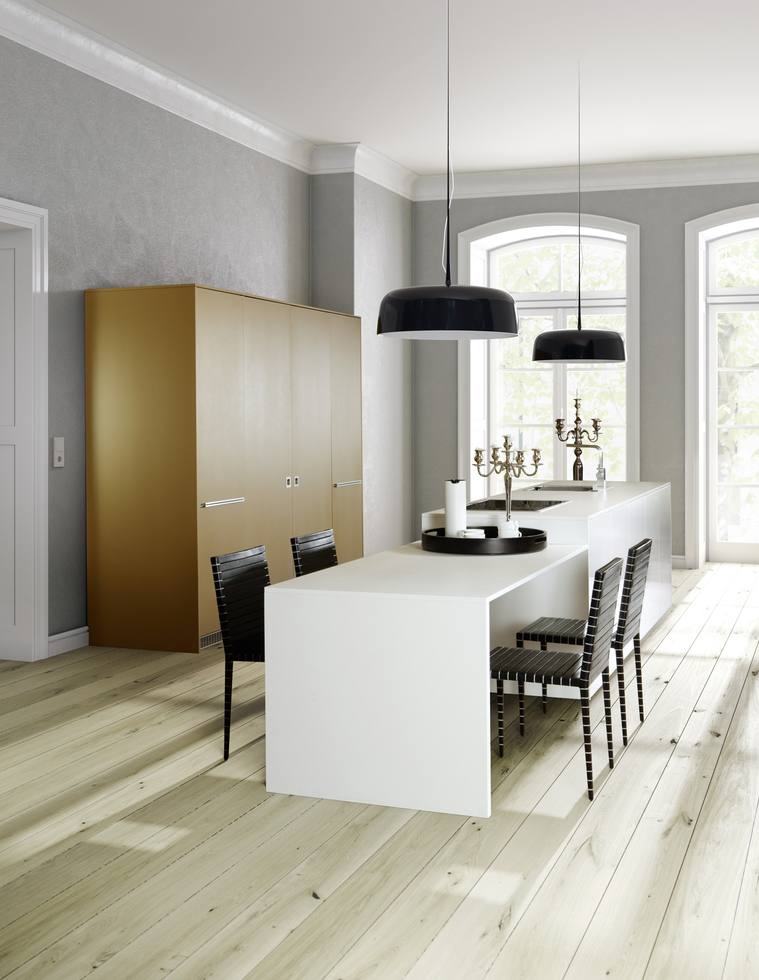 When traditional craftsmanship meets timeless kitchen architecture: since 1965 real workmanship is created in our factory at the Zeil am Main in Lower Franconia – 100% made in Germany. At allmilmö we place the highest value on quality, perfect functionality, and above all on kitchen solutions with character and authenticity. Most important to us are the people behind our luxury and premium brands - our experts and professionals. We place the craftsmanship of allmilmö luxury premium kitchens consciously into their hands because no detail escapes their trained eyes. Their skilled precision cannot be replaced by any machine. Each allmilmö kitchen is wearing their unmistakable signature. That is what we are proud of.
For us a kitchen is like a muse – inspirational. It is a perfect blend of pleasure and style –a place where "feeling at home" has real meaning. That we love the forms and functions of allmilmö kitchens is no secret; that some of us live them, perhaps. This passion inspires us as a luxury and premium kitchen manufacturer for over 50 years.
Send us your plans for a FREE design review and pricing: jmh@hhrsecrets.com
To reserve your discounted pricing through HHRS and to learn more about allmilmö, complete and submit the form below.